Why Choose Mo Vaughn Baseball Camp?
Teaching baseball isn't easy. A successful camp is built upon a staff that is knowledgeable, experienced, caring, and disciplined. Coaches must be able to communicate with their athletes and make the learning process enjoyable. Our organization and camps accomplish each of those items.
Parents, Coaches, and Athletes Choose Our Camps Because We Provide:
Fun Atmosphere
Personalized Attention
Major League Instruction, Drills, and Games.
Low Coach-To-Athlete Ratio
Dedicated Coaches and Staff
**In order to enroll players, the process can only be done through the website sign up. Additionally, if enrolling multiple players, it is recommended to make separate transactions for each individual. This can help ensure that each player is properly enrolled and that there are no errors or confusion in the process. If you have any further questions or concerns about the enrollment process, you please contact Abby at (561) 650-9304 **
Mo Vaughn Baseball Camp is one of the most well respected camps in the area. Under the direct supervision of Mo Vaughn, our camp is committed to helping athletes respect the game, become better players, and enjoy playing the game of baseball.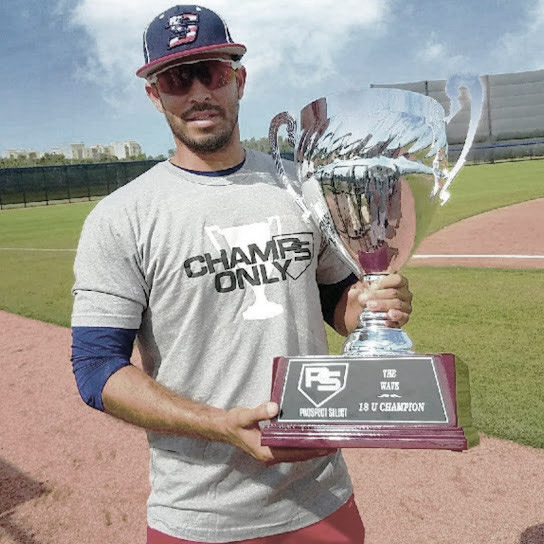 Meet Baseball Coach AJ Quinones
Mo Vaughn Baseball Camp Director
AJ Quinones is a highly experienced and knowledgeable baseball coach, with a passion for developing young athletes and helping them reach their full potential. He is the head varsity coach of Somerset Canyons, where he has made a significant impact, guiding the team to numerous successful seasons. In addition, he is the president of East Boynton Beach Little League, where he works tirelessly to promote and develop the sport of baseball in the community.
AJ holds a Bachelor of Science degree in Exercise Physiology and has a wealth of college and professional experience playing and coaching the sport. This combination of academic and athletic expertise allows him to provide top-notch instruction and mentorship to the athletes at the Mo Vaughn Baseball Camp. AJ is committed to helping the next generation of baseball players reach their goals and achieve success on and off the field.
Over 20,000 square feet of space including 5 batting cages, bullpens, agility training areas, and ground ball area.
Vaughn sports academy is recognized as one of Boca Raton's finest indoor facilities.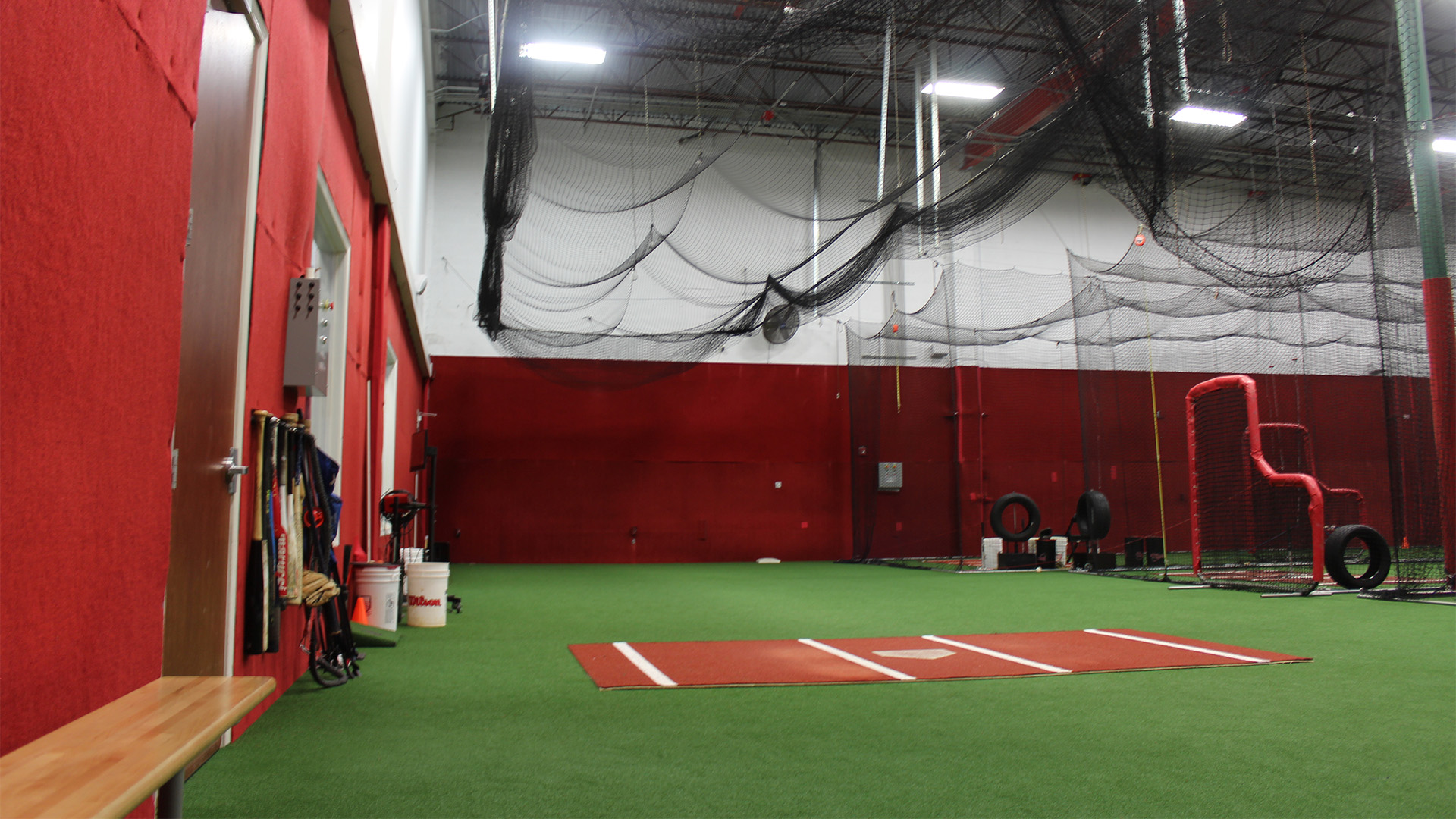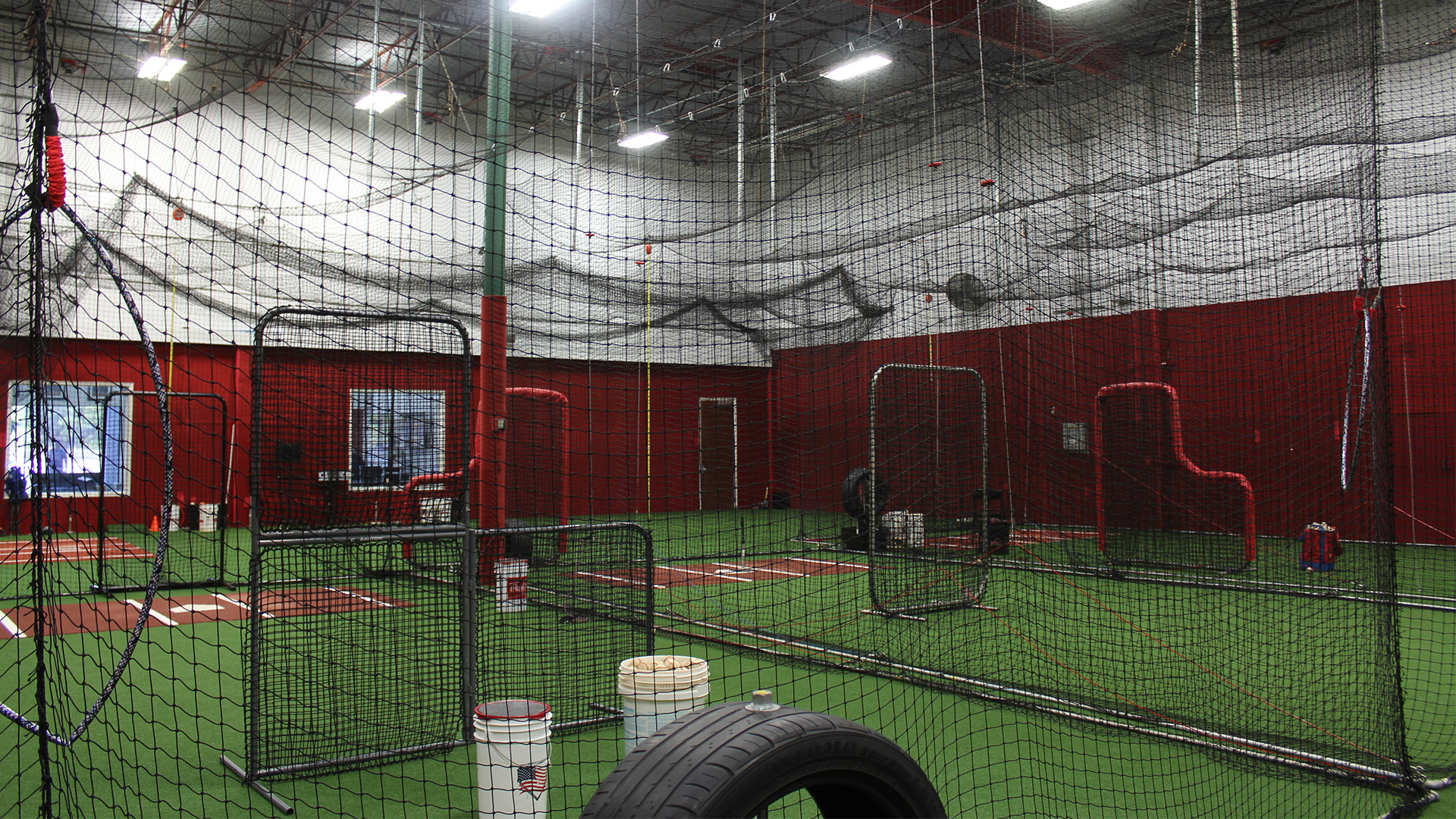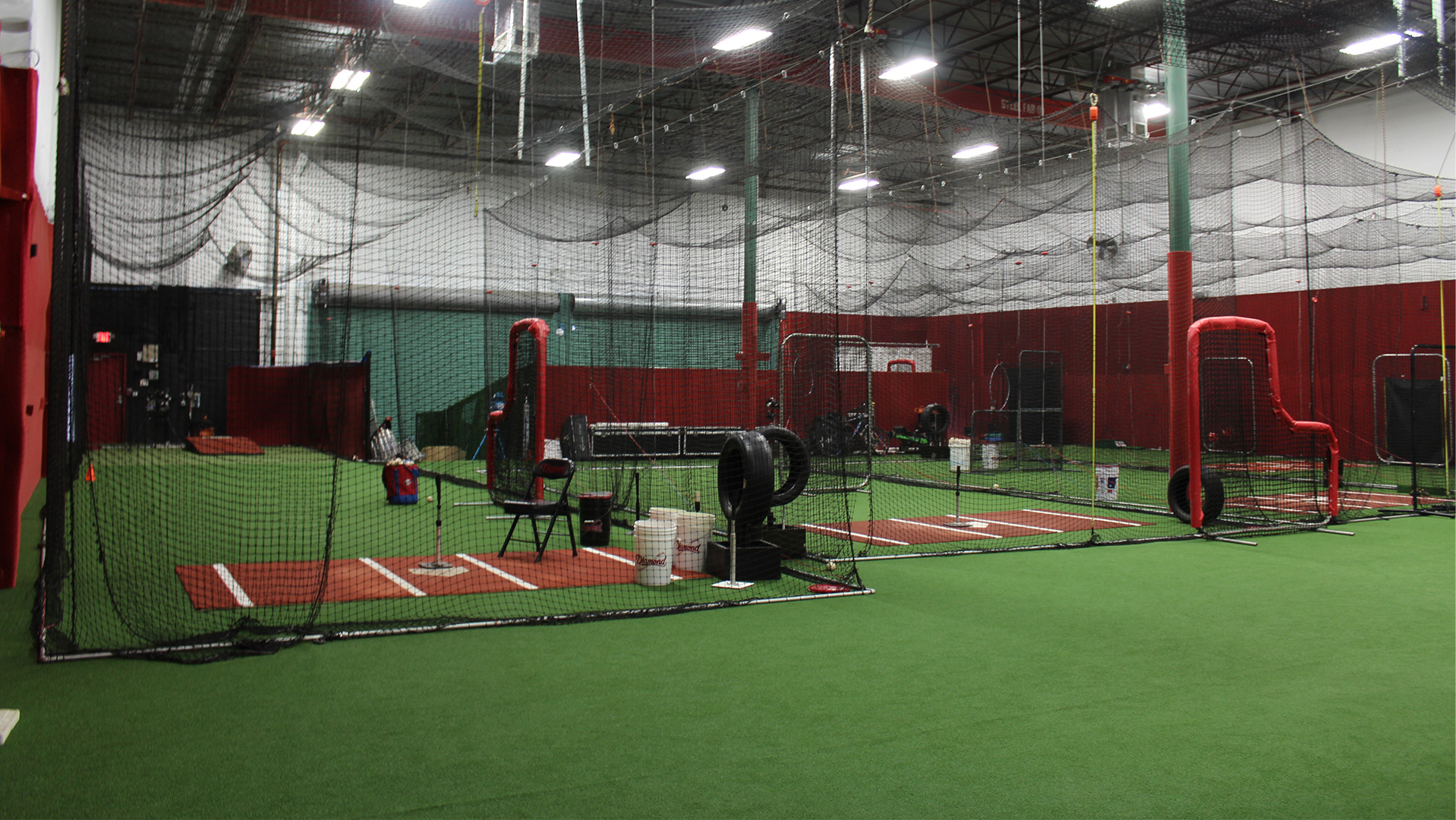 Spring Camp
Single Week of Camp
Camp Begins at 9 am & Concludes at 12 pm , Monday - Friday

Dates: March 20th - March 24th
Summer Camp
Register For 3 Weeks by June 1st & SAVE
$
780
Save $120 Over Three Weeks If You Sign Up By June 1st!
Sign Up For 3 Weeks In The Summer and Save $120

Camp Begins at 9 am & Concludes at 12 pm , Monday - Friday

Weeks Chosen Do Not Need To Be Consecutive
All Baseball Equipment
Water Bottle (No Lunch Served)
Wear Long Pants
Tennis Shoes or Turf Shoes Only
No Gum, Sunflower Seeds, or Valuables Allowed.
Phones To Be Kept In Equipment Bags
Catchers Must Bring Own Catching Gear
Closing ceremonies are held every friday of each camp at 11:45 am. Parents are urged to attend.
Students will get instruction on infield play, hitting, catching, pitching/throwing mechanics, agility training, and lots of fun drills and competitions which makes for a great week of baseball!
Mo vaughn summer baseball camp information
Due to the limited number of spots available, we kindly request that reservations be taken seriously.
**Cancellation Fee: In the event of a cancellation, a fee of $75 will be retained from the payment made for the camp to cover administrative costs. We appreciate your understanding.**
CAMP LOCATION & Contact information
Camp will be held at Vaughn Sports Academy: 7624 NW 6th Ave Boca Raton, FL, 33487
For any questions about our summer camp, please call 561-650-9304
ATHLETE'S RESPONSIBILITY
The only requirements that we ask is that all of our athletes have a desire to learn, a will to win, and sportsmanship that is clean and healthy. The staff will not tolerate any athletes who do not conduct themselves in a proper manner. Mo Vaughn Baseball Camp reserves the right to dismiss any athlete for misconduct.
MO VAUGHN BASEBALL CAMP CONSENT FORM
I agree to abide by the rules and regulations set by the Vaughn Sports Academy & VSA Lions. I understand that violations of the rules and regulations may result in loss of program privileges without refund.
I hereby waive and release Mo Vaughn Baseball Camp, its coaches, and employees from and against any claims, suits, losses, or related causes of action for damages, including attorney's fees and costs, that may result from injury or death, accidental or otherwise, during or arising from my child's participation in any and all activities at this facility, and any resulting illness and/or injury, and I agree to indemnify and hold harmless the Mo Vaughn Baseball Camp and its employees from and against any and all such claims.
I recognize that the recreational events or activities being entered into by my child can be dangerous to my child and I accept those dangers. I understand that if my child is injured, this waiver will be used against me and anyone else claiming damage in any legal action because of my child's injury. I hereby acknowledge that I understand and am familiar with the nature of the activities in which my child will participate at this facility and affirm that my child is in good health and that my child does not have a physical or emotional condition, past or present, of which I am aware, which would in any way affect my child's ability to participate in recreation programs. I understand that I should have health and accident insurance to cover injuries arising from participation in recreation programs. I also understand that I am responsible for immediate pick-up of my child upon completion of the program for which the child was registered.
In case of emergency, I give my permission for emergency medical treatment of my child and for transportation to such treatment.
PHOTO/VIDEO CONSENT
Photographs and/or videos may be taken during various clinics. These photographs and videos may be used for the MVBA website or other promotional material. Please indicate whether you will or will not grant permission to use your child's photos/videos for these purposes.
CANCELLATION POLICY
Due to the limited number of spots available, we kindly request that reservations be taken seriously.
Cancellation Fee: In the event of a cancellation, a fee of $75 will be retained from the payment made for the camp to cover administrative costs.