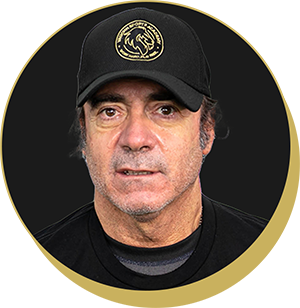 Wally Horsman is a name synonymous with extensive knowledge, passion, and dedication to the sport of baseball. A highly respected baseball coach, Horsman has trained both minor and major league baseball players. His feats as a Canadian National Baseball Team player won him the Nova Scotia Olympic Trust Fund in 1987.
Horsman's coaching journey began at the grassroots level, where he worked tirelessly to develop and mold young athletes into go-getters. With an eye for talent and a knack for coaching, he quickly earned a reputation as the ideal mentor for budding players, instilling in them a deep affection for the game. This led him to serve as an Associate Scout for the Montreal Expos. In a career spanning more than two decades, Horsman has trained both minor and major league players and inspired many aspiring athletes to take up baseball as a vocation.
In his role as a coach and mentor at Vaughn Sports Academy, Horsman works closely with baseball aspirants to mold them into future stars.

Coaching Philosophy and Impact
Horsman's coaching philosophy centers on teamwork, discipline, and character development. His ability to understand player psyche and penchant for hard work fosters mental and physical growth in his students. Horsman's strict disciplinarian approach, constructive feedback and unwavering psychological support help athletes unlock their full potential.
As a mentor, Horsman has been influential in shaping the lives of countless young athletes. Beyond teaching the nuances of baseball, he imparts valuable life lessons, encouraging his players to pursue excellence in all aspects of their lives. Horsman believes baseball is a powerful vehicle for personal growth, and lessons learned on the field extend far beyond the diamond.
If you want to see your ward excel on the field and in life, consider booking a session with coach Wally Horsman at Vaughn Sports Academy.